Uplifted SuperTeam ways of working
Re-thinking and re-designing the essence of teamwork
​
Ever wondered why some teams are awesome and others are well... not?
Organisational change is happening faster than ever before and as a result, teams are being challenged to operate in a fundamentally new and different environment.
Transformation is defining how teams work, interact and grow in previously unimaginable ways. In this environment, the ability to continuously embrace change and operate effectively as digital teams becomes a significant competitive advantage and a prerequisite for transformation success.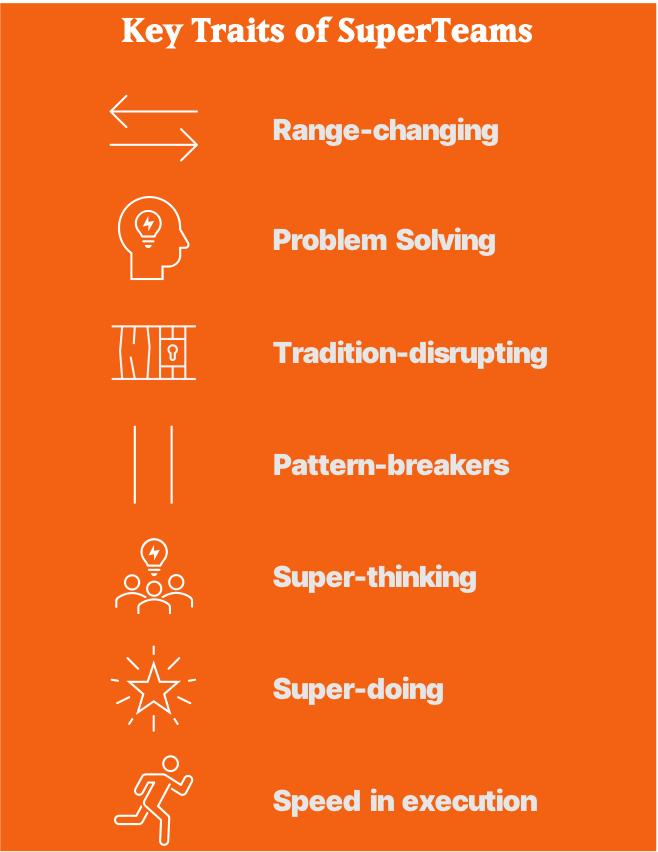 We build superteams to deliver transformation
A SuperTeam: a group of people connected collectively through meaning, thinking and AI to solve problems.
We help with:

Creating productive teams
Forming your SuperTeam, building change networks and powering communities of practice, creating greater value in your digital transformation. Underpinned by our platform Nexus which creates an environment where people can reach their potential and reach their goals at an individual, team and organisational level.


Key person reliance
Getting people to speak up and act up across a team environment, especially when there's a cultural reliance on one key person.

Effective problem-solving
Improving the ability to problem-solve, improves the quality of decisions which in turn drives better results. We help your people to understand how to enter problem-solving mode
Digiworkz have supported the build of our digital lighthouse, focusing on areas such as digital leadership and our citizen developer program. Their innovative approach to digital transformation, with a major emphasis on human factors and building communities of practice, has also been invaluable for running the change streams of major programs in the region.
Plans, actions and impacts to propel workforce productivity in a more distributed workforce are more likely to succeed if they take a data intelligence approach. Digiworkz not only advocate this but have the in-depth knowledge to show you exactly how.
Global Head of People Sciences & Innovation, Barclays
Through partnership with Digiworkz we have developed an innovative new experience offering for our global clients. Digiworkz have also enabled us to accelerate our digital ambitions, transforming the way we deliver change initiatives and shape a 'great place to work' with a human-centric approach.
Experience Design and Delivery Practice Lead, Fujitsu UK