SuperCharging Change
Accelerating your teams in the new era of work
​
Changing at the speed of potential
Organisational change is happening faster than ever before and as a result, teams are being challenged to operate in a fundamentally new and different environment.
Transformation is defining how teams work, interact and grow in ways that were previously unimaginable. In this environment, the ability to continuously embrace change and operate effectively as digital teams becomes not only a significant competitive advantage but a pre-requisite for transformation success.
Building superteams & Communities of practice
We can help you to supercharge your teams, build change networks and power a community of practice, with the aim of creating greater value in your digital transformation. Our platform Nexus allows teams and change networks to break out of silos, build communities, unite around a common purpose and harness asynchronous collaboration.
Creating an environment where people can reach their potential and achieve their goals, at an individual, team and organisational level is critical. Allowing teams to supercharge themselves and build the traits of SuperTeams is the only way to really ensure that the full value from transformation is realised. The ability for teams to interact, share knowledge, build collective intelligence and solve complex problems becomes a key predictor for transformation success, and so a strong focus on nurturing and building the traits of SuperTeams is a critical when managing change.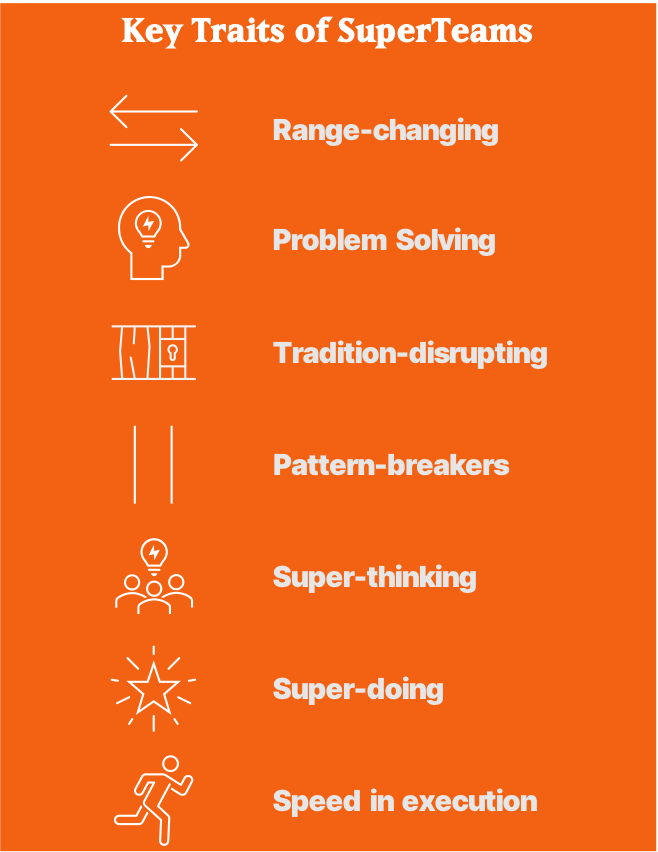 WANT TO KNOW MORE ABOUT HOW WE ARE HELPING ORGANISATIONS supercharging teams?
Request a personalised eBook where we deep dive into greater detail how we help organisations supercharge their teams, build change networks and power a community of practice, with the aim of creating greater value in your digital transformation.
Digiworkz have supported the build of our digital lighthouse, focusing on areas such as digital leadership and our citizen developer program. Their innovative approach to digital transformation, with a major emphasis on human factors and building communities of practice, has also been invaluable for running the change streams of major programs in the region.
Plans, actions and impacts to propel workforce productivity in a more distributed workforce are more likely to succeed if they take a data intelligence approach. Digiworkz not only advocate this but have the in-depth knowledge to show you exactly how.
Global Head of People Sciences & Innovation, Barclays
Through partnership with Digiworkz we have developed an innovative new experience offering for our global clients. Digiworkz have also enabled us to accelerate our digital ambitions, transforming the way we deliver change initiatives and shape a 'great place to work' with a human-centric approach.
Experience Design and Delivery Practice Lead, Fujitsu UK