Upskilling for Digital Futures
Building an organisation brimming with digital transformers.
Digital Leadership is required at all levels of the organisation.
We have empowered people with the mindsets and motivation to drive large-scale digital upskilling initiatives and successfully build a more resilient future workforce. We support this with advanced skill analytics and assessments, digital workforce development programmes, and specific initiatives such as citizen development.
The demands and expectations of the digital workforce have have increased.
The nature of digital leadership has fundamentally changed. Gone are the days when digital leadership was the CIO or CTO's remit… today – everyone is expected to play their role and model the behaviour of effective digital leadership. However, in the dynamic landscape of transformative change, accelerated by hybrid working adoption, many teams are finding that mastering new mindsets and ways of working to genuinely drive digital value is extremely challenging.

We are working with clients to ensure that leadership teams are enabled to drive the most value from digital transformation, and their workforces are empowered with the skills and mindsets to thrive in a digital world. We use an analytical approach to skills measurement and development to build individualised skill growth plans. We enable a digital culture, by preparing the workforce for the challenges of tomorrow. We also provide digital upskilling initiatives such as citizen developer programs which offer disproportionally high value to the organisation, alongside providing digital leadership coaching and workshops and utilising our collective intelligence platform, Nexus, to unlock the power of your teams collective intelligence and embed upskilling into the digital fabric of the organisation.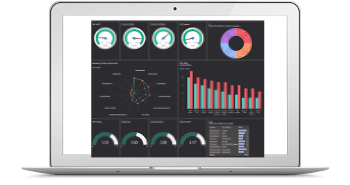 Digiworkz have supported the build of our digital lighthouse, focusing on areas such as digital leadership and our citizen developer program. Their innovative approach to digital transformation, with a major emphasis on human factors and building communities of practice, has also been invaluable for running the change streams of major programs in the region.
Plans, actions and impacts to propel workforce productivity in a more distributed workforce are more likely to succeed if they take a data intelligence approach. Digiworkz not only advocate this but have the in-depth knowledge to show you exactly how.
Global Head of People Sciences & Innovation, Barclays
Through partnership with Digiworkz we have developed an innovative new experience offering for our global clients. Digiworkz have also enabled us to accelerate our digital ambitions, transforming the way we deliver change initiatives and shape a 'great place to work' with a human-centric approach.
Experience Design and Delivery Practice Lead, Fujitsu UK