Digital Transformation Solutions
Application: Programme Success SaaS
The world's first collective intelligence environment, harnessing the power of human and AI intelligence to create a digital fabric and deliver transformation success.
Explore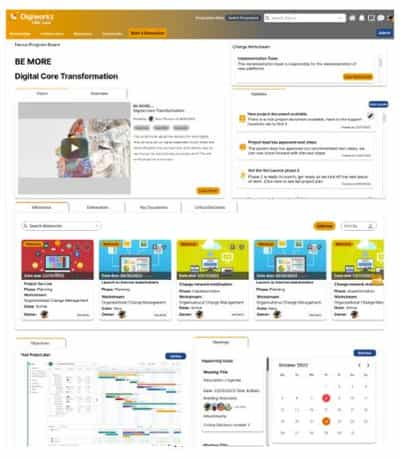 Assessments: Programme Profiling
From understanding the maturty level of the planned approach to discovering the dynamics of complexity, our assessments provide the insights needed for both set up and corrective action
Explore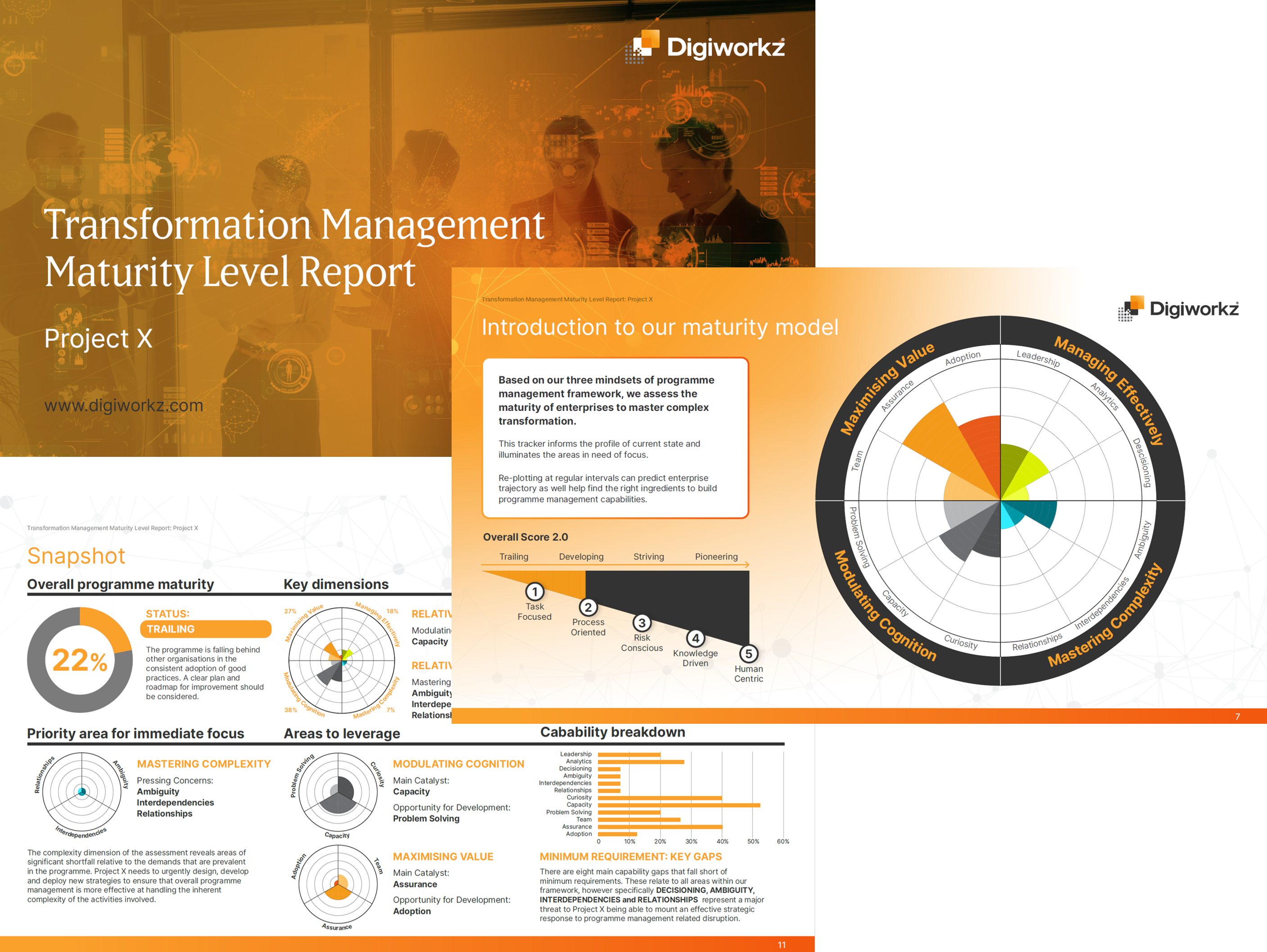 Accelerators: Programme Support
We prepare, prime and power programme teams to deliver superior value through our 5 accelerator support areas. Our unique approaches harness the best of humans and technology.
Explore
APPLICATION:
Digiworkz Nexus is a proprietary and enterprise level web application that supports the end-to-end programme elements of transformation success.
Recovers and safeguards value

Increases success rate by x2.6

Enhances team engagement & capability

Increases enterprise knowledge retention and reuse

Provides full decision auditing & assurance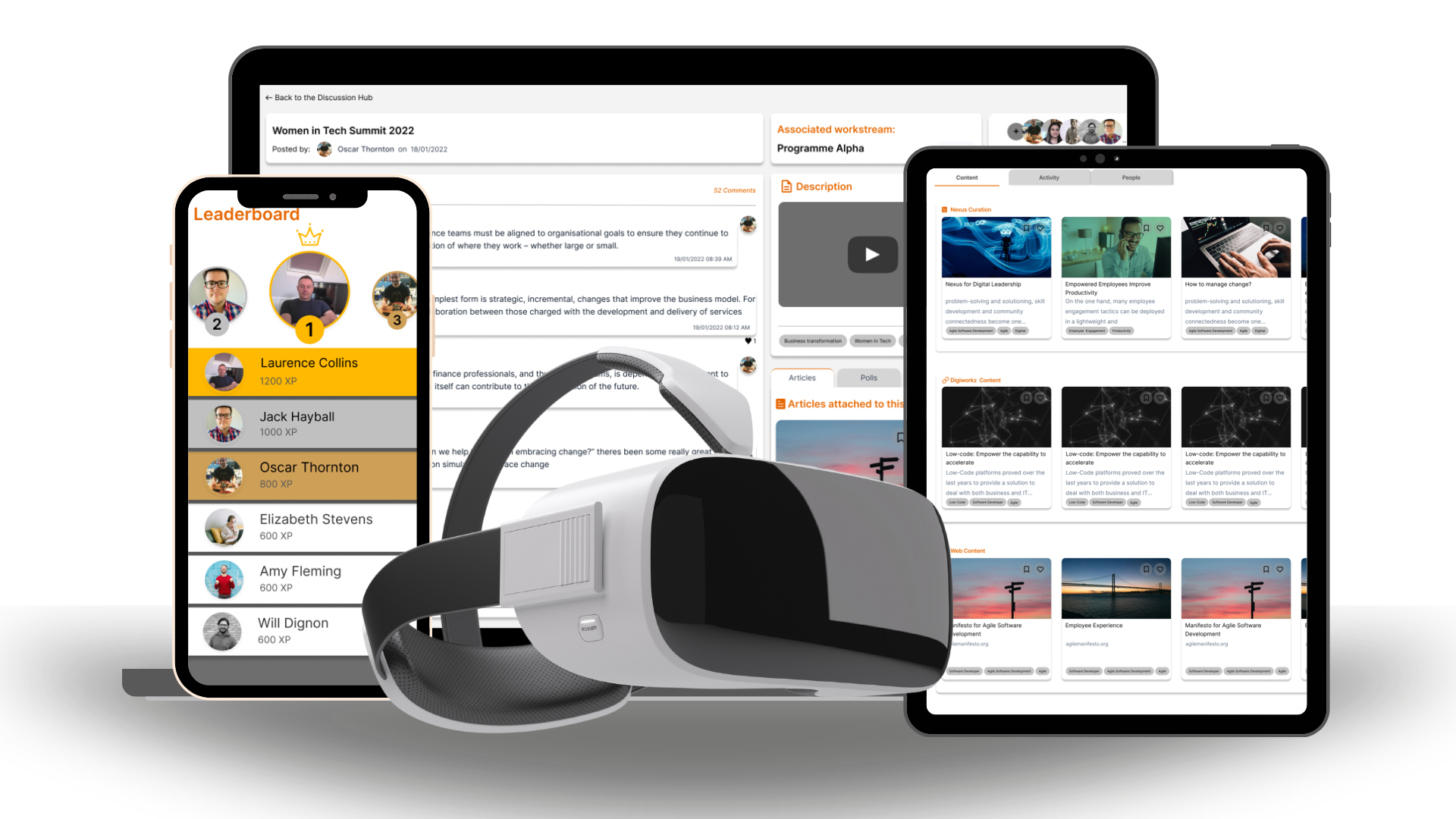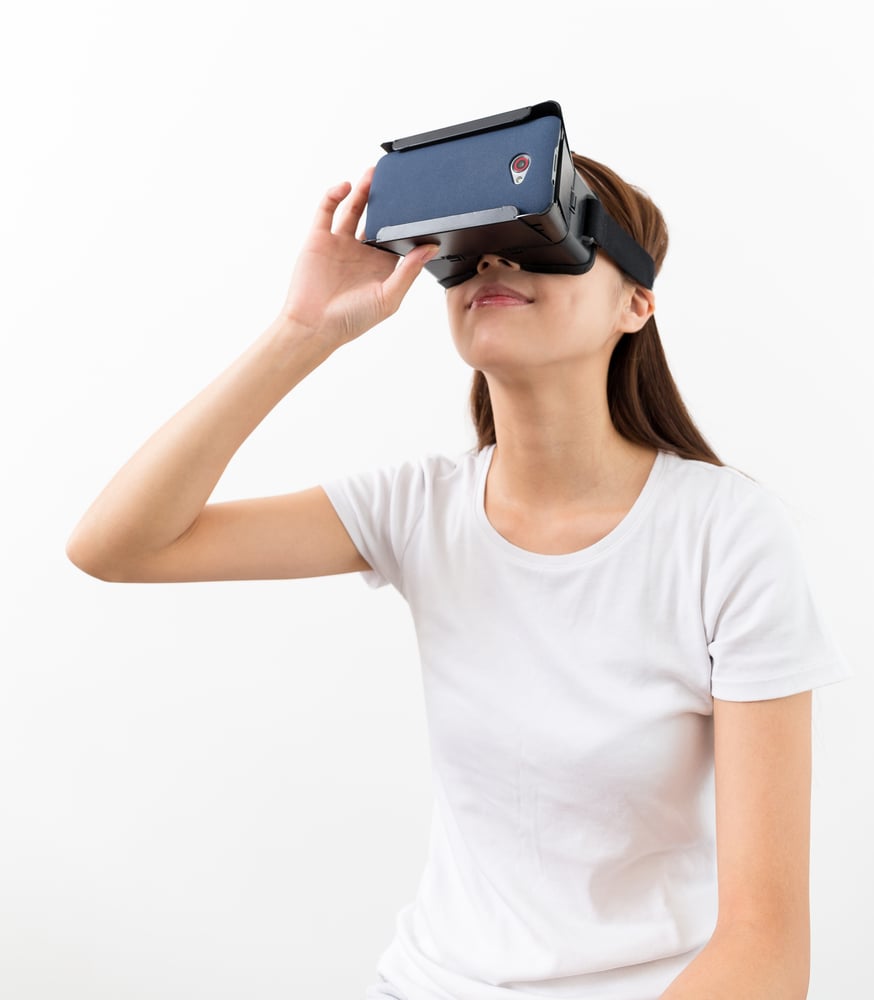 SNAPSHOT #1
Application
A new, virtual environment for hybrid working teams.
We've found huge enthusiasm from our clients to explore the Metaverse. Specifically, we have found that on large transformation programmes, where problem-solving and solutioning are of critical importance, there is a space for a virtual environment geared around more cognitively inclusive collaboration. We work with clients to build their own virtual programme spaces, using the metaverse as a home for distributed global teams, working in hybrid ways, to perform more effectively.
ASSESSMENTS:
Preparation for transformation success starts with being able to accurately measure the critical elements of a programme. Frequent monitoring ensures progress is maintained
Assess knowledge & collaboration blindspots

Identify likely risks

Provide a baseline for programme maturity

Identify the dynamics of complexity

Evaluate impacts on overall value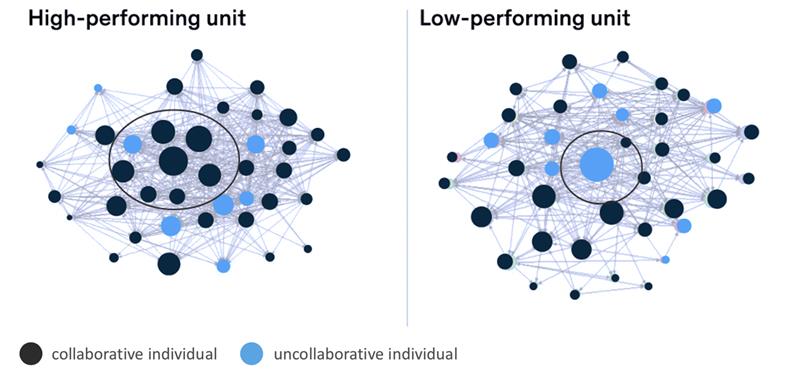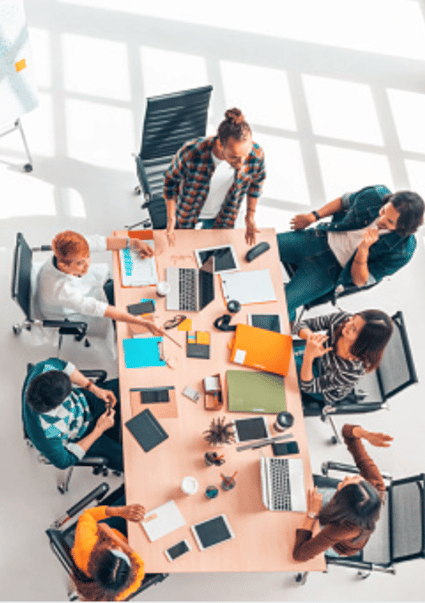 SNAPSHOT #2
ASSESSMENT
PINPOINTING WHAT IT TAKES TO SALVAGE PROGRAMMES IN DISTRESS.
We've all seen the warning signs before. Overly tight timeframes, gaps in the resourcing profile and denial towards calling out the reality of risks. By working with leadership teams to systematically assess all the dimensions and dependencies inherent in a programme we're able to put things back on track.
We work with clients at all stages of transformation to identify areas for improvement and the areas that need to be sustained.
ACCELERATORS:
We've developed five plug-and-play accelerator services which align with your current transformation stage to provide an immediate boost to performance.
Fast-track the effective set-up of a programme

Build or uplift a SuperTeam

Stand up and embed a Knowledge Factory

Switch on advanced nerve centre analytics & automation

Land and sustain change adoption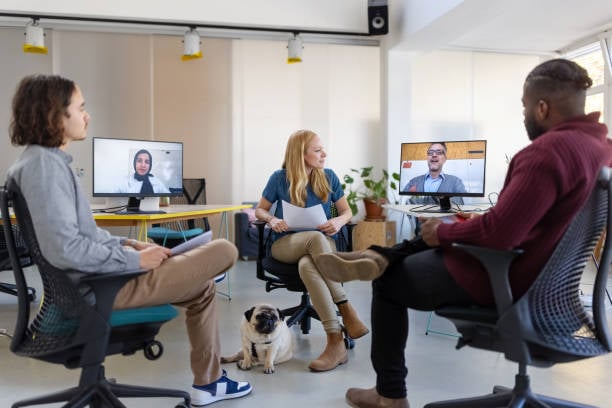 22% of Transformation Value Evaporates in first 12 weeks - McKinsey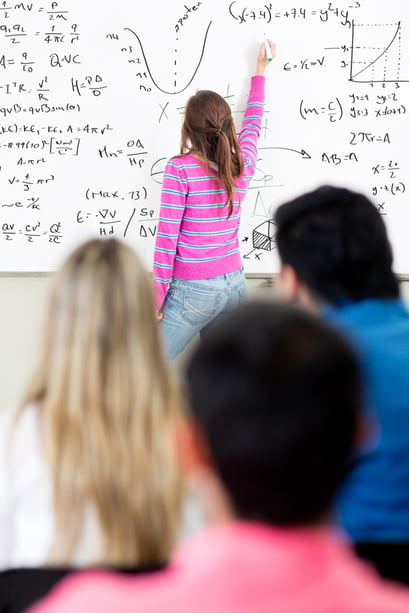 SNAPSHOT #3
ACCELERATORS
GIVING A BOOST TO THE PROGRAMME CAPABILITIES THAT MATTER MOST
Whether it is making sure a programme sets off on the right track with a well prepared business case. or spinning up a transformation office with the advanced analytic capability to act as a true nerve centre for value control, there are alwys areas on programmes that can benefit from an uplift in support and a dedicated focus.
We work with clients to supplement their existing teams with rapid strengthening of core capabilities and the stand up of new strengths such as knowledge synthesis and collective intelligence building across teams.
TRUSTED BY THE FOLLOWING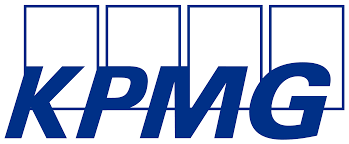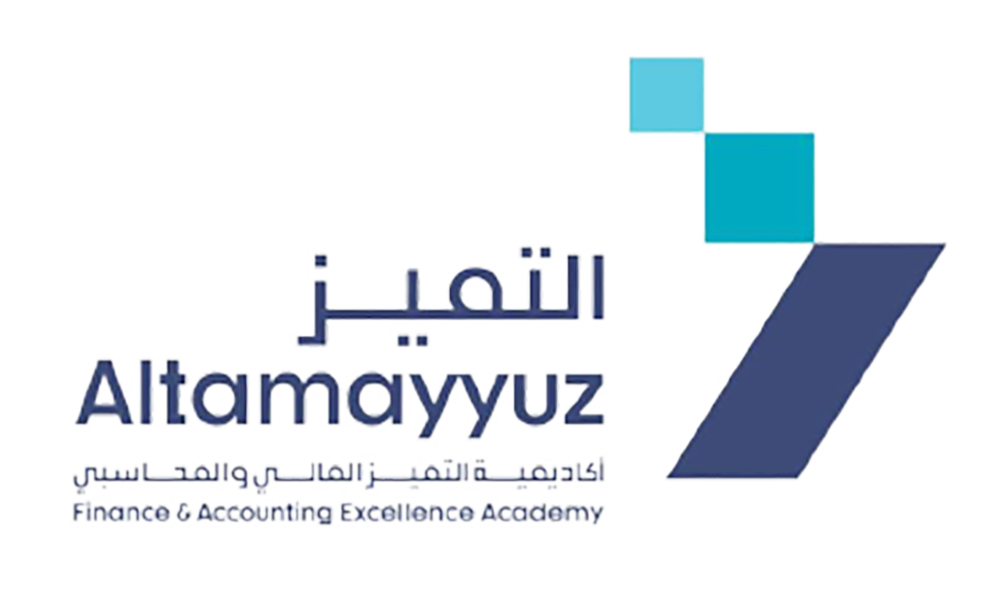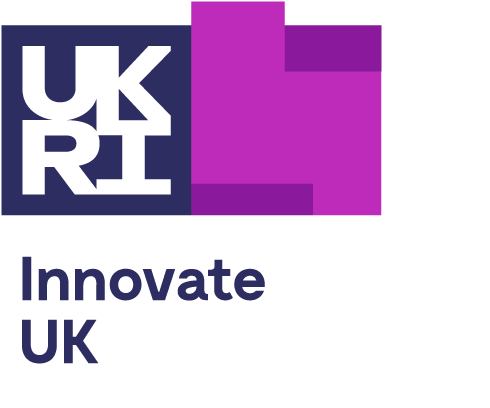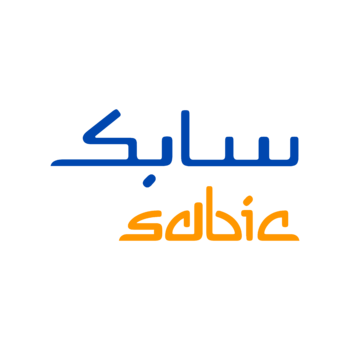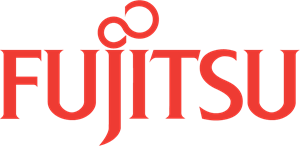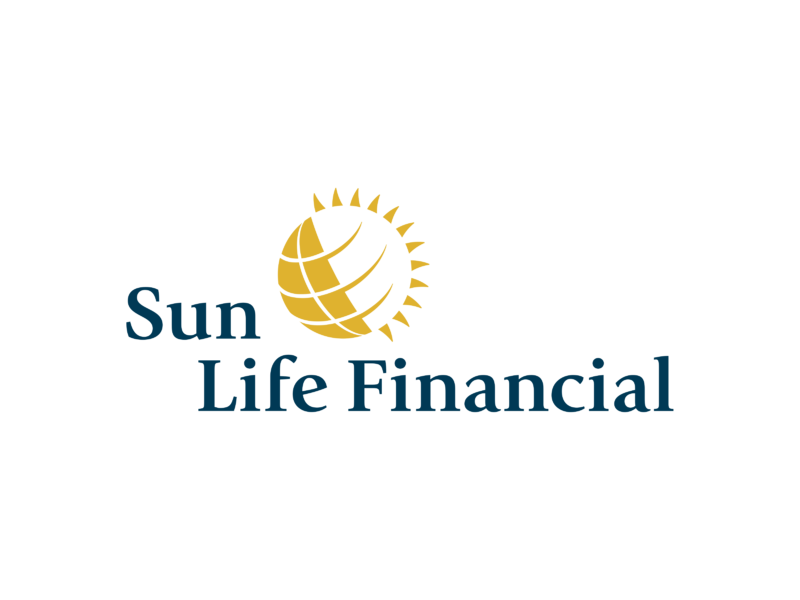 Want to find out more?
Contact us to find out more, book a demo or ask us a question. Our team is happy to help!