Top secrets of exponential enterprises
How we're transforming transformation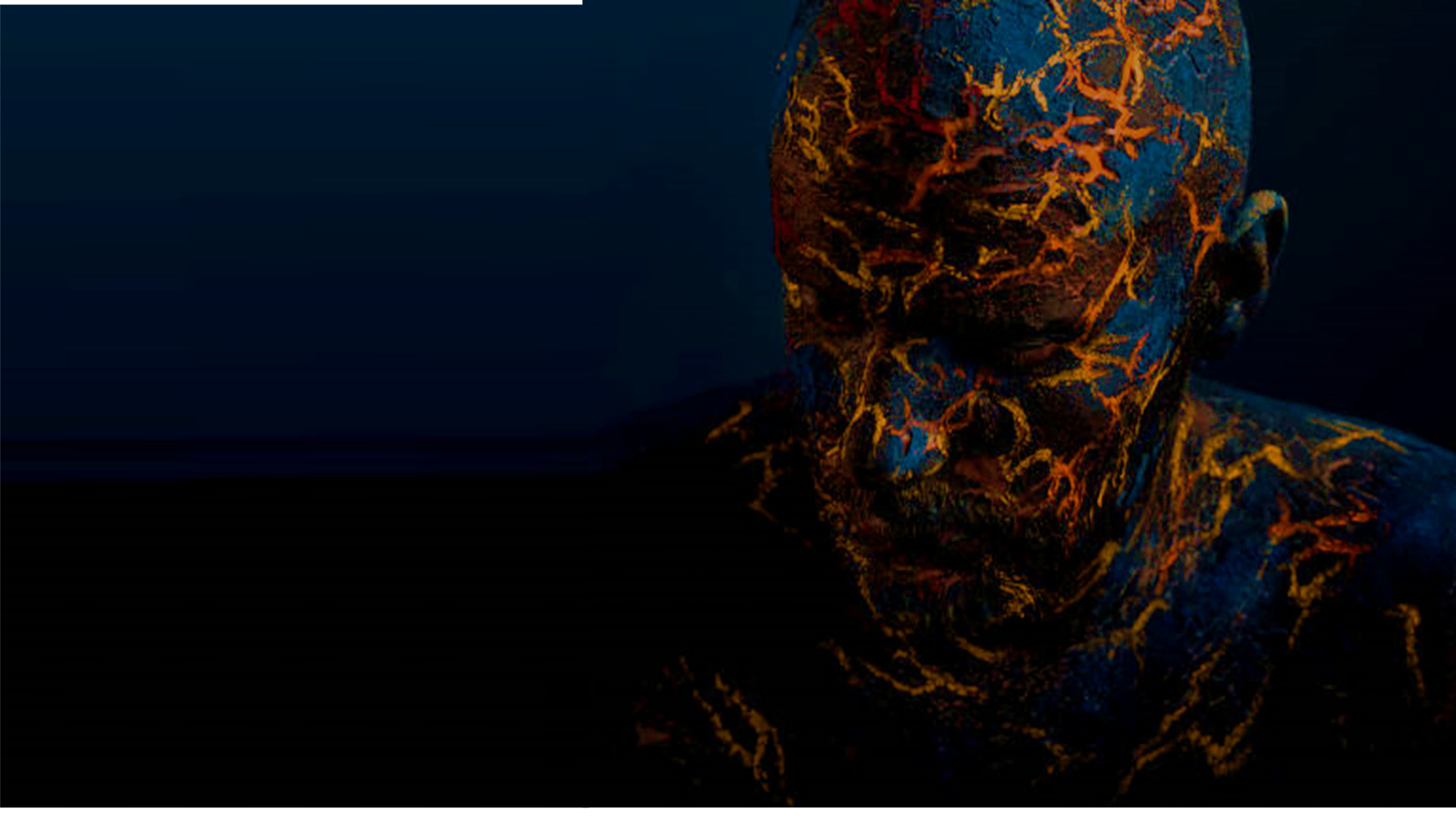 Nexus: Transformation Intelligence
The world's first collective intelligence environment, harnessing the power of human and AI intelligence to create a digital fabric and deliver transformation success.
Explore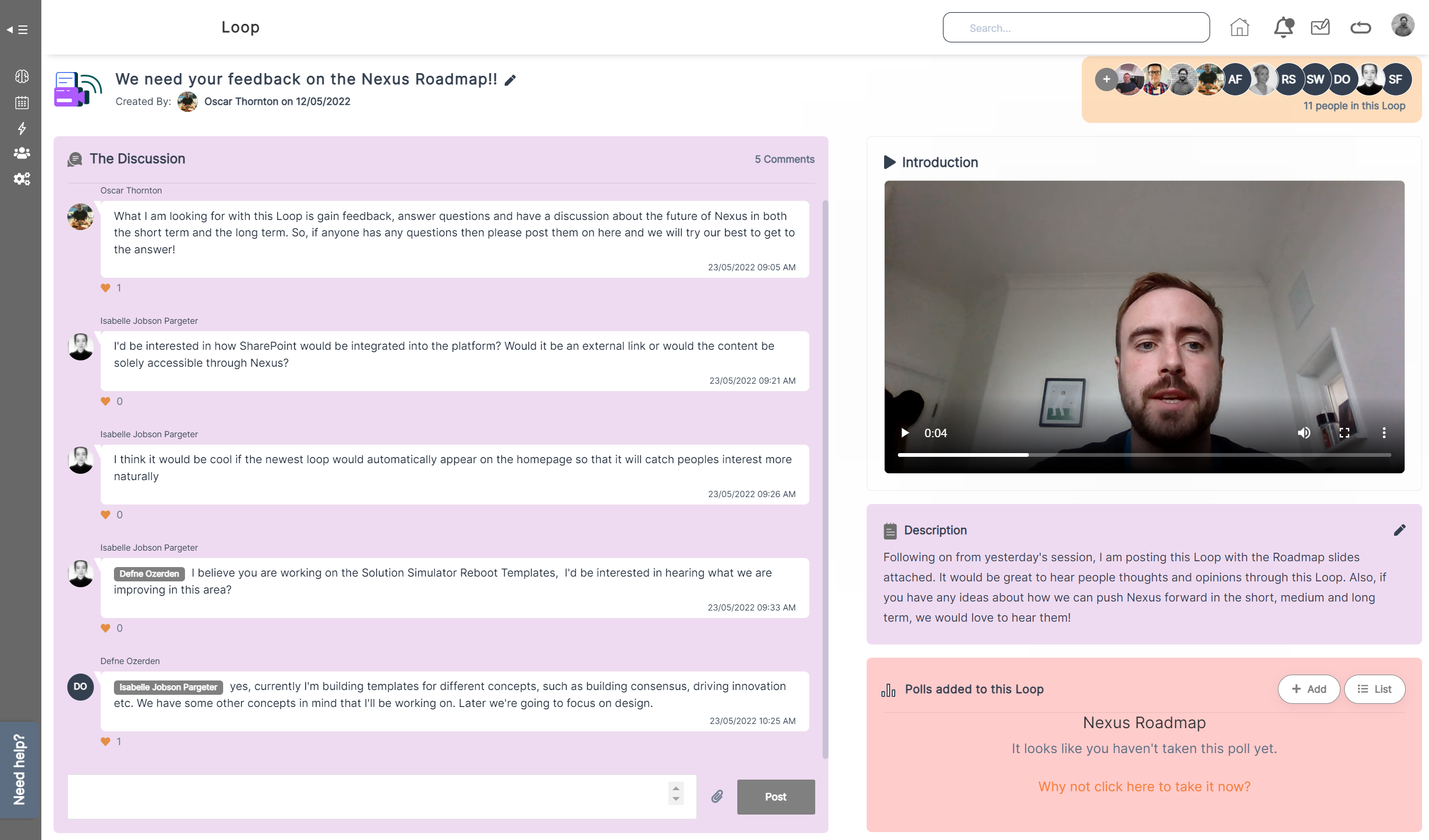 Transformaverse: Immersive Solutioning
As teams shift from virtual collaboration to hybrid collaboration – we are now offering the chance for teams to enter a new, exciting metaverse space.
Explore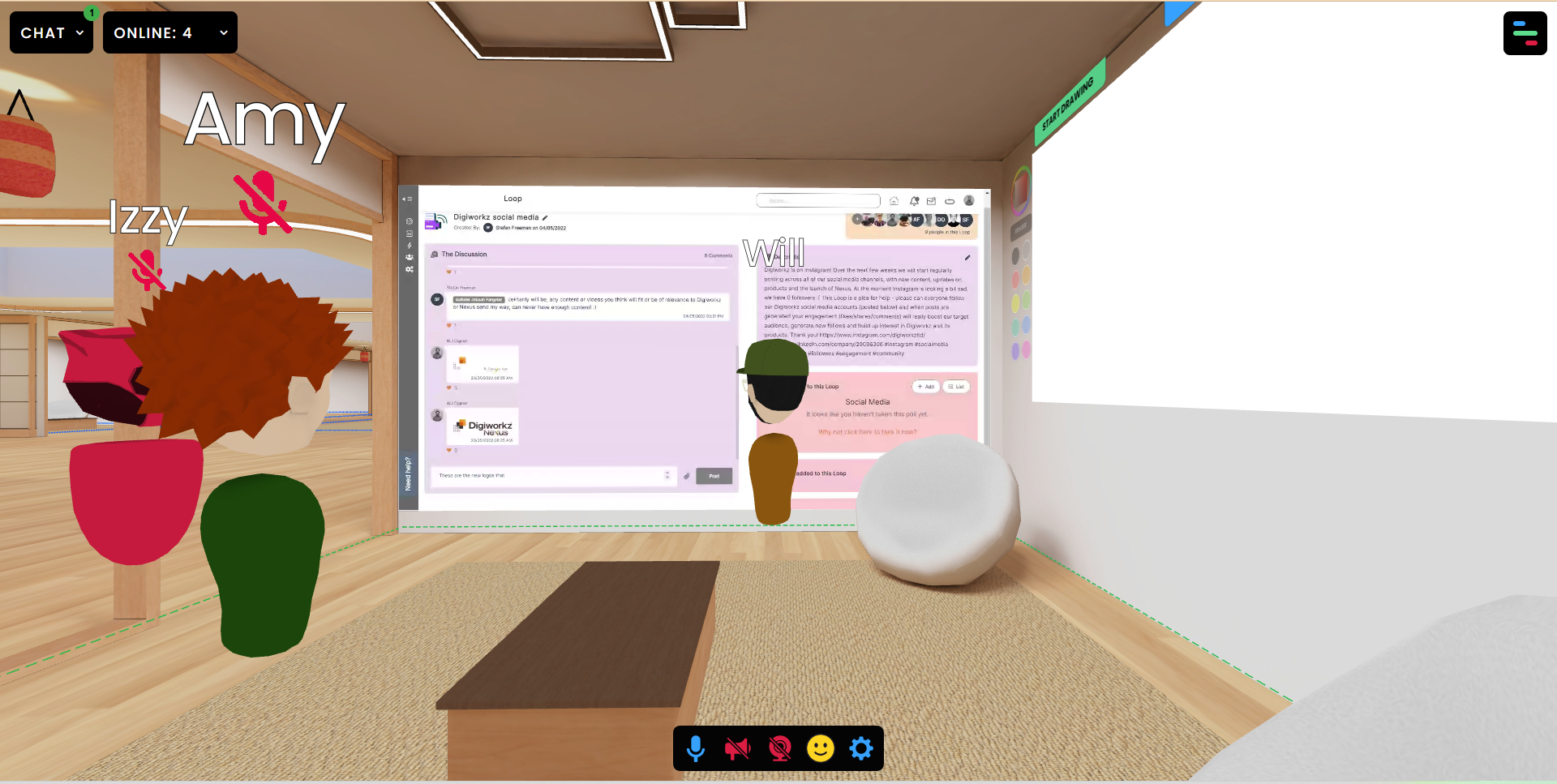 Solutions: Creating Organisational Digital Fabric
Digiworkz has disrupted the old consulting model by developing 6 unique new approaches that harness the best of humans and technology to create exponential value.
Explore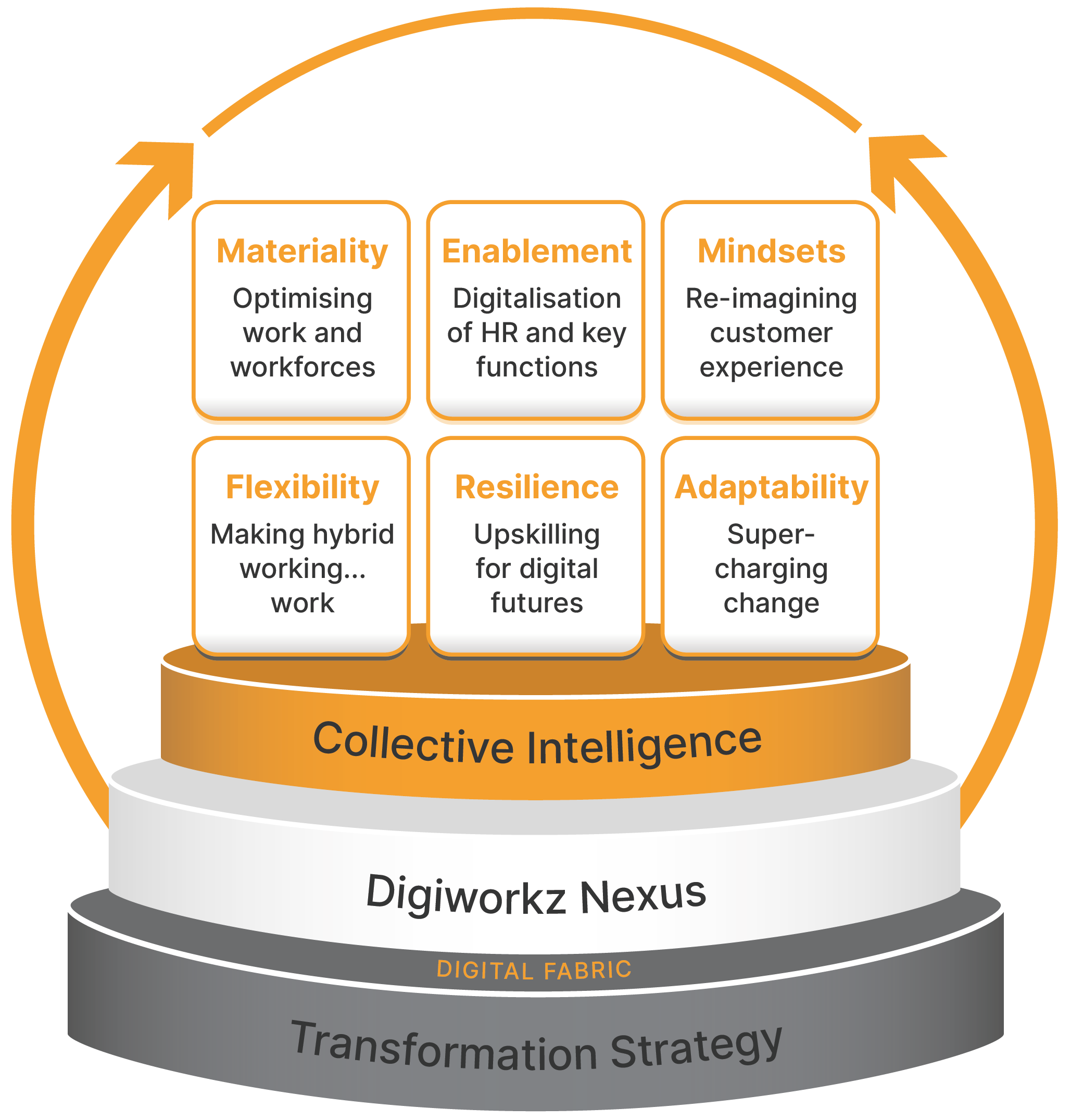 Developing your digital Fabric with our Digiworkz Blueprints
We've worked with FTSE 100 clients to deliver innovative and transformational solutions to complex problems. We have developed and refined 6 unique solution blueprints which address the biggest, value-impacting challenges that clients typically face today.

We've collated a series of integrated assets and methods to fast start transformations in these domains with our unique accelerator toolkit.

Explore these solutions below and click through for further information.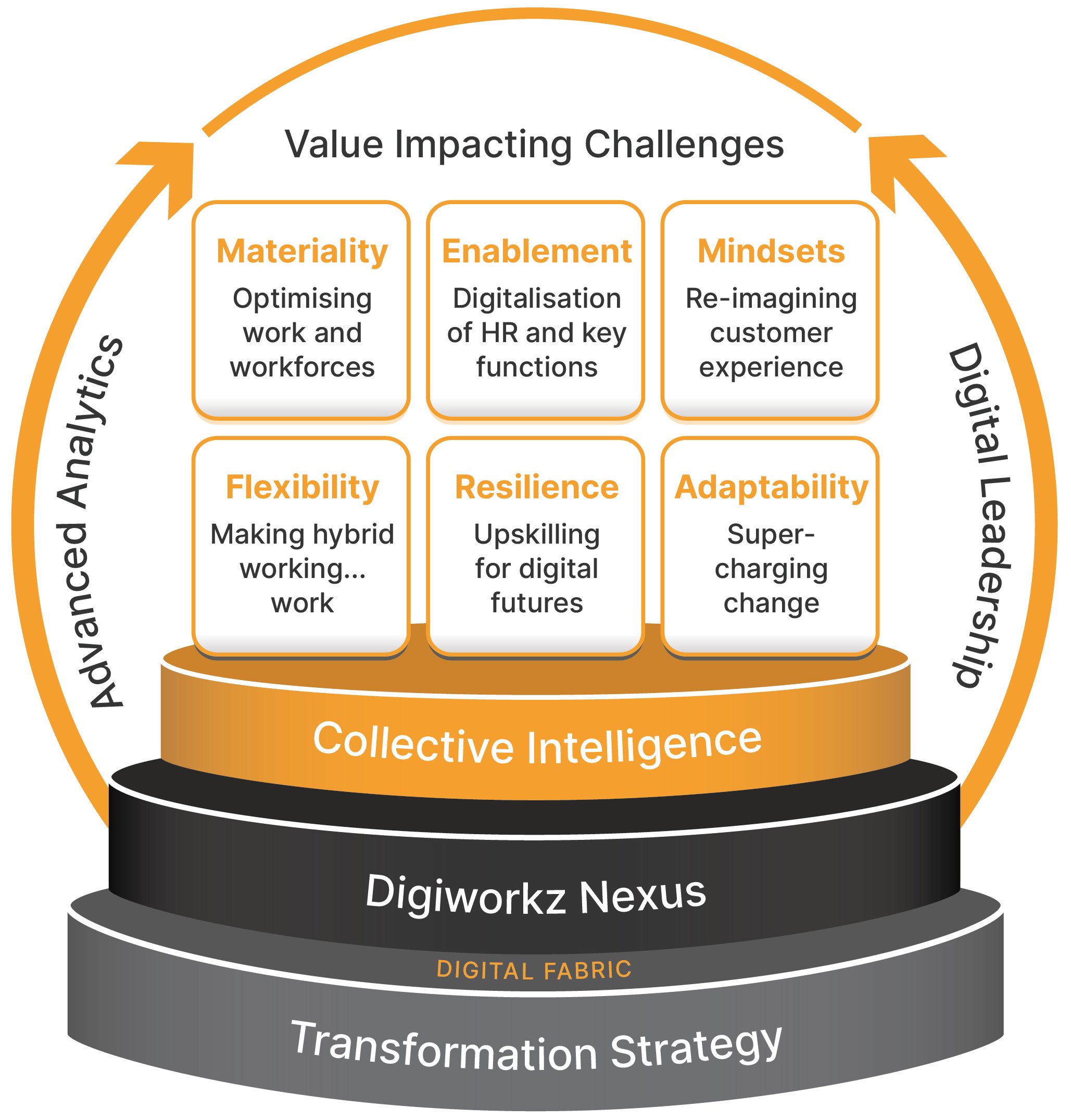 The Netflix of Knowledge
Nexus is built to enable distributed teams to collaborate on projects, cultivate knowledge and leverage a stream of expert insights to solve complex problems. It enables your team to operate in a virtual environment, equipped with a range of tools and insights, powered by a tailored stream of AI-targeted content which gives each user a unique, immersive experience.
Our ambition is that Nexus becomes fully ingrained in the suite of tools people use day- to-day and embedded in programme problem-solving processes. Nexus is a solution for taking thoughts and curiosity led thinking from ideation right through to execution. In so doing it drives the effectiveness of transformation efforts.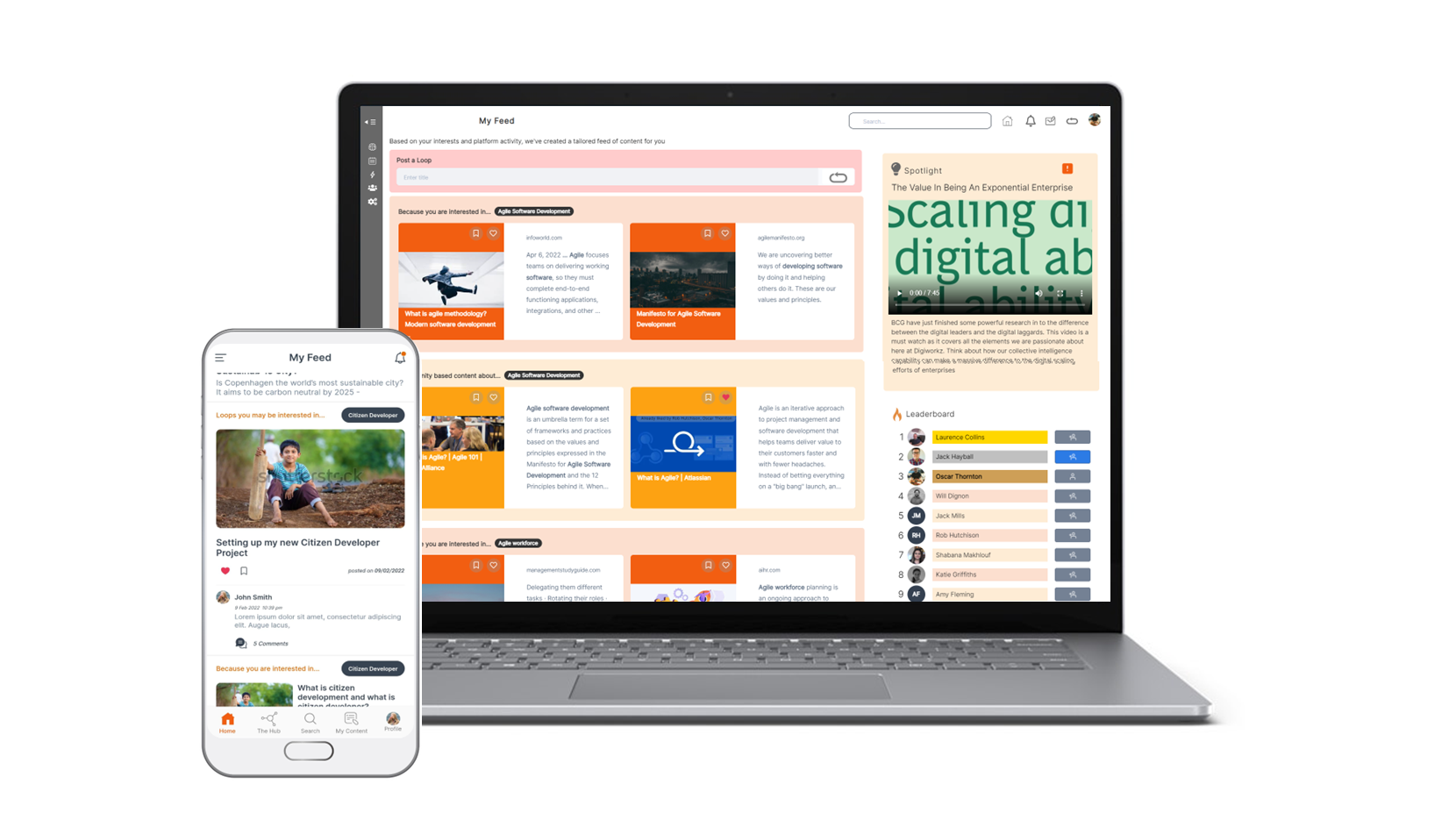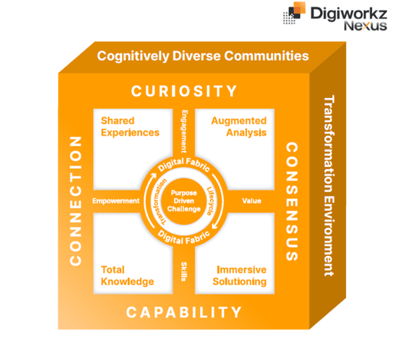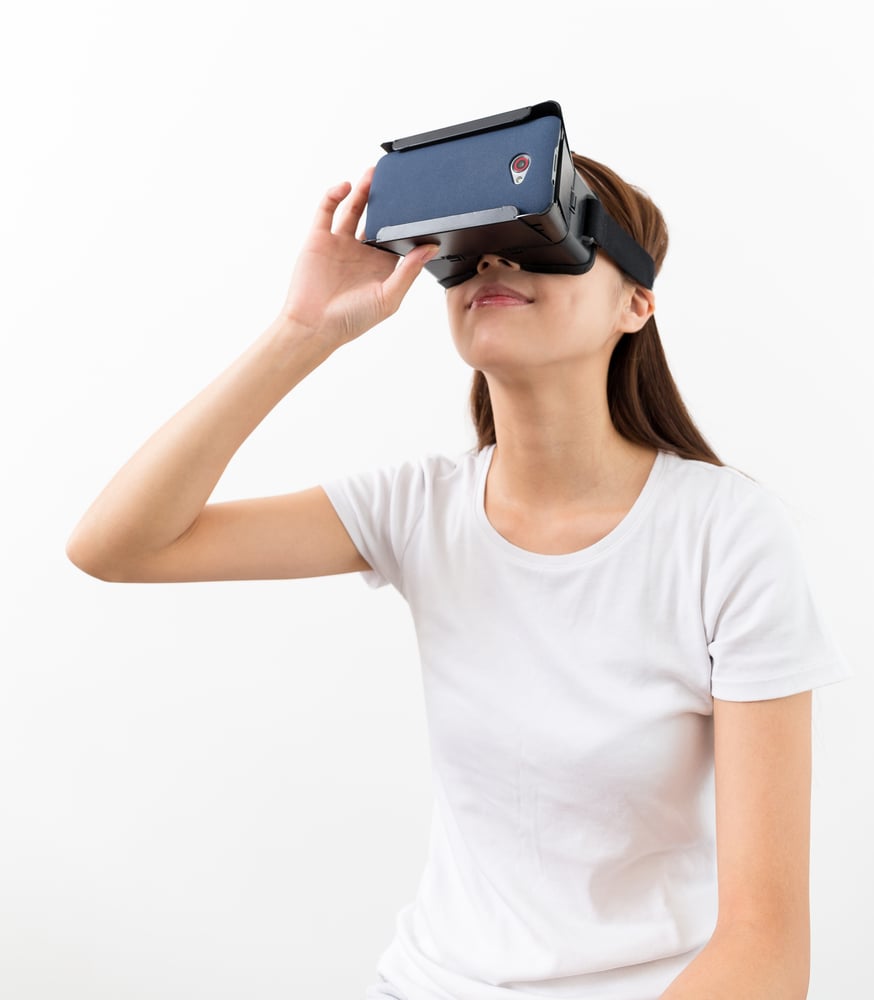 We've found that there's huge enthusiasm from our clients to explore ways to enter the Metaverse. Specifically, we have found that on large transformation programmes, where problem-solving and solutioning are of critical importance, there is a space for a virtual environment geared around more cognitively inclusive collaboration. We work with clients to build their own virtual programme spaces, using the metaverse as a home for distributed global teams, working in hybrid ways, to perform more effectively.
Want to hear more?
Be the first to know when we add new videos, blog posts and more.