Landing change and adoption
Enabling organisations to transform and adapt at the speed of digital potential
If conceiving, architecting and building new complex solutions wasn't hard enough...
There's then the challenge of getting people to embrace it
We've devised an approach to change adoption
Our approach leverages the power of knowledge synchronisation in the development and delivery of high-impact deployment strategies, by focusing on and solving the 3 big problems when trying to land and adopt to change:

Breaking down siloed change thinking
Change is often and invariably a bolt-on activity working in splendid isolation of the other more tangible workstreams. We overcome this fundamental flaw and common inhibitor to success

Optimising performance of change networks
Change networks are excellent for delivering change – if managed, engaged and supported correctly. We optimise networks and ensure their value is greater than the sum of their individual efforts

Reducing risks & derailers
Often the factors that impede adoption lurk below the water line and never get surfaced. Our approach ensures a continuous feedback loop exists thus enabling faster and more effective corrective actions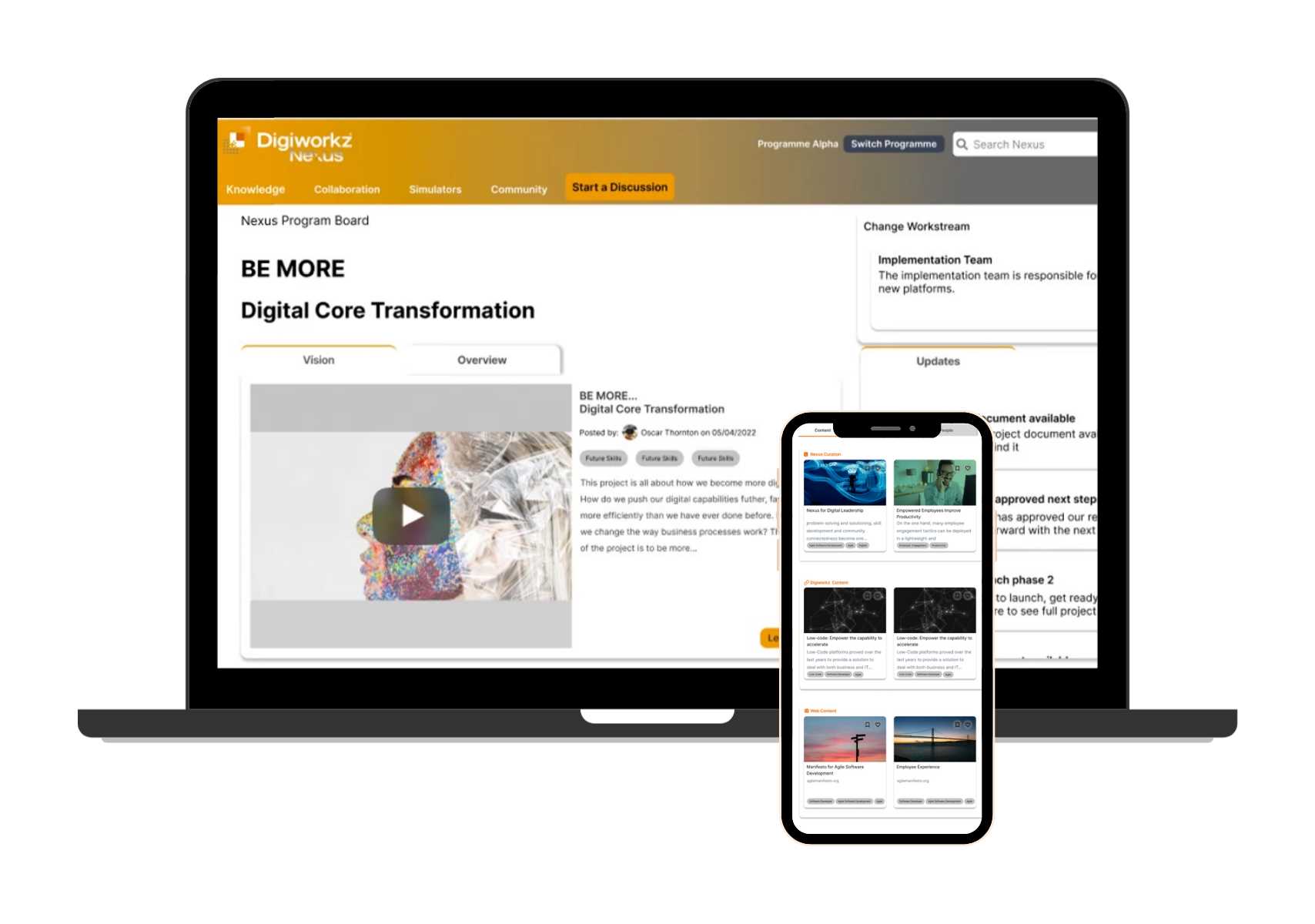 Digiworkz have supported the build of our digital lighthouse, focusing on areas such as digital leadership and our citizen developer program. Their innovative approach to digital transformation, with a major emphasis on human factors and building communities of practice, has also been invaluable for running the change streams of major programs in the region.
Plans, actions and impacts to propel workforce productivity in a more distributed workforce are more likely to succeed if they take a data intelligence approach. Digiworkz not only advocate this but have the in-depth knowledge to show you exactly how.
Global Head of People Sciences & Innovation, Barclays
Through partnership with Digiworkz we have developed an innovative new experience offering for our global clients. Digiworkz have also enabled us to accelerate our digital ambitions, transforming the way we deliver change initiatives and shape a 'great place to work' with a human-centric approach.
Experience Design and Delivery Practice Lead, Fujitsu UK