Embedded experience engineering factory
Our unique methodology that will help you transform differently
​
Just as water is the source of life, the existence and flow of knowledge are what sustain successful programmes
Without it, organisations cannot manage complexity, make effective decisions or navigate strategic headwinds effectively.
We realise the criticality of knowledge to programmes
​ That's why our advisory services and our product Nexus are all built around building knowledge and the collective intelligence of teams.
We do this by industrialising the ability to find, interpret and re-use knowledge through our experience engineering factories that focus on combating:

Inefficient problem solving
Synthesising knowledge into the flow of work at the point of need, relative to milestones, deliverables and key decisions to improve productivity and time to value

Poor quality decisioning
The use of collective intelligence and structured collaboration to reach better solutions with stronger consensus

Gaps in team capability
Coaching and facilitation through the power of the network to overcome known or unforeseen gaps in team experience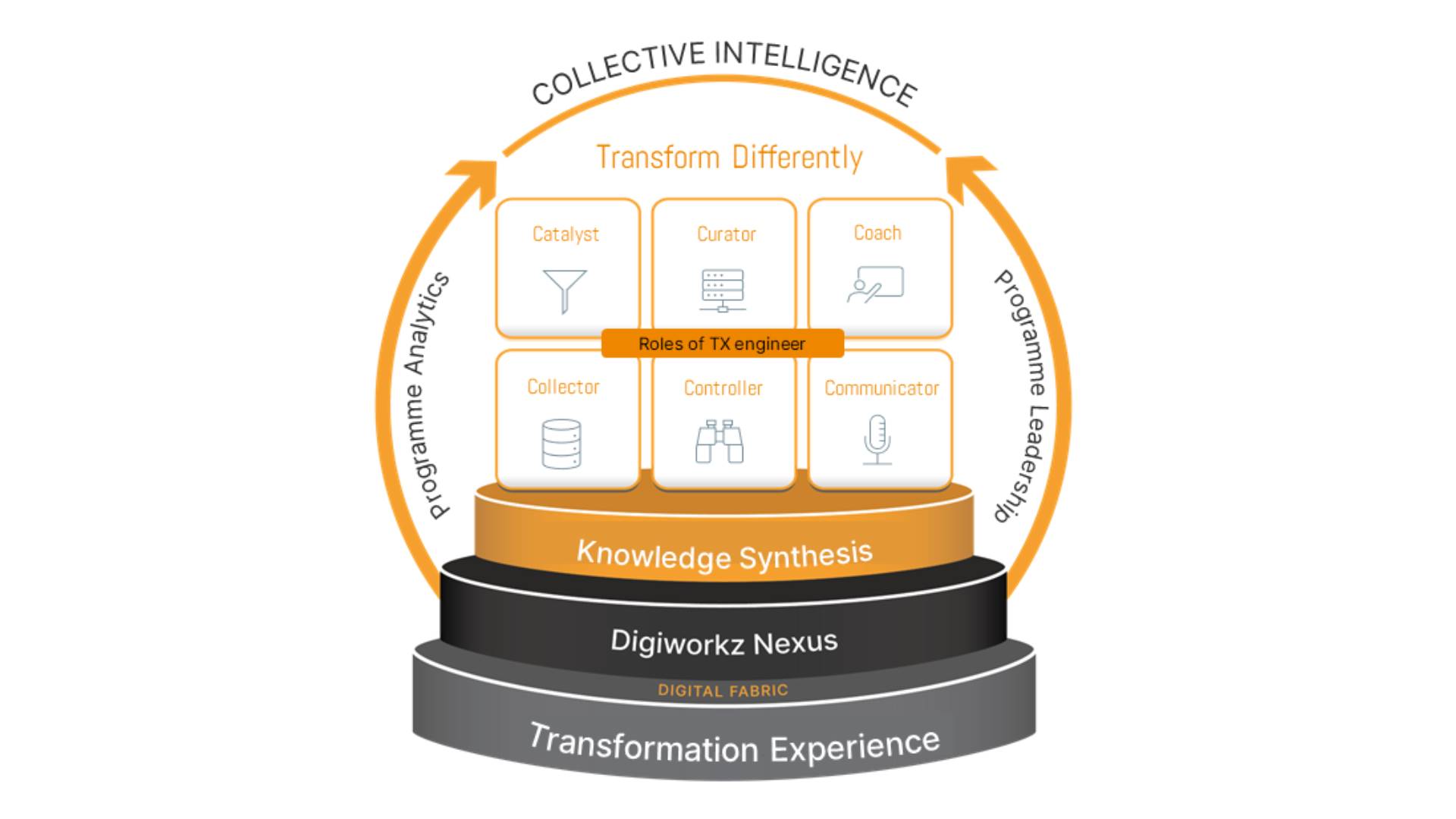 Digiworkz have supported the build of our digital lighthouse, focusing on areas such as digital leadership and our citizen developer program. Their innovative approach to digital transformation, with a major emphasis on human factors and building communities of practice, has also been invaluable for running the change streams of major programs in the region.
Plans, actions and impacts to propel workforce productivity in a more distributed workforce are more likely to succeed if they take a data intelligence approach. Digiworkz not only advocate this but have the in-depth knowledge to show you exactly how.
Global Head of People Sciences & Innovation, Barclays
Through partnership with Digiworkz we have developed an innovative new experience offering for our global clients. Digiworkz have also enabled us to accelerate our digital ambitions, transforming the way we deliver change initiatives and shape a 'great place to work' with a human-centric approach.
Experience Design and Delivery Practice Lead, Fujitsu UK