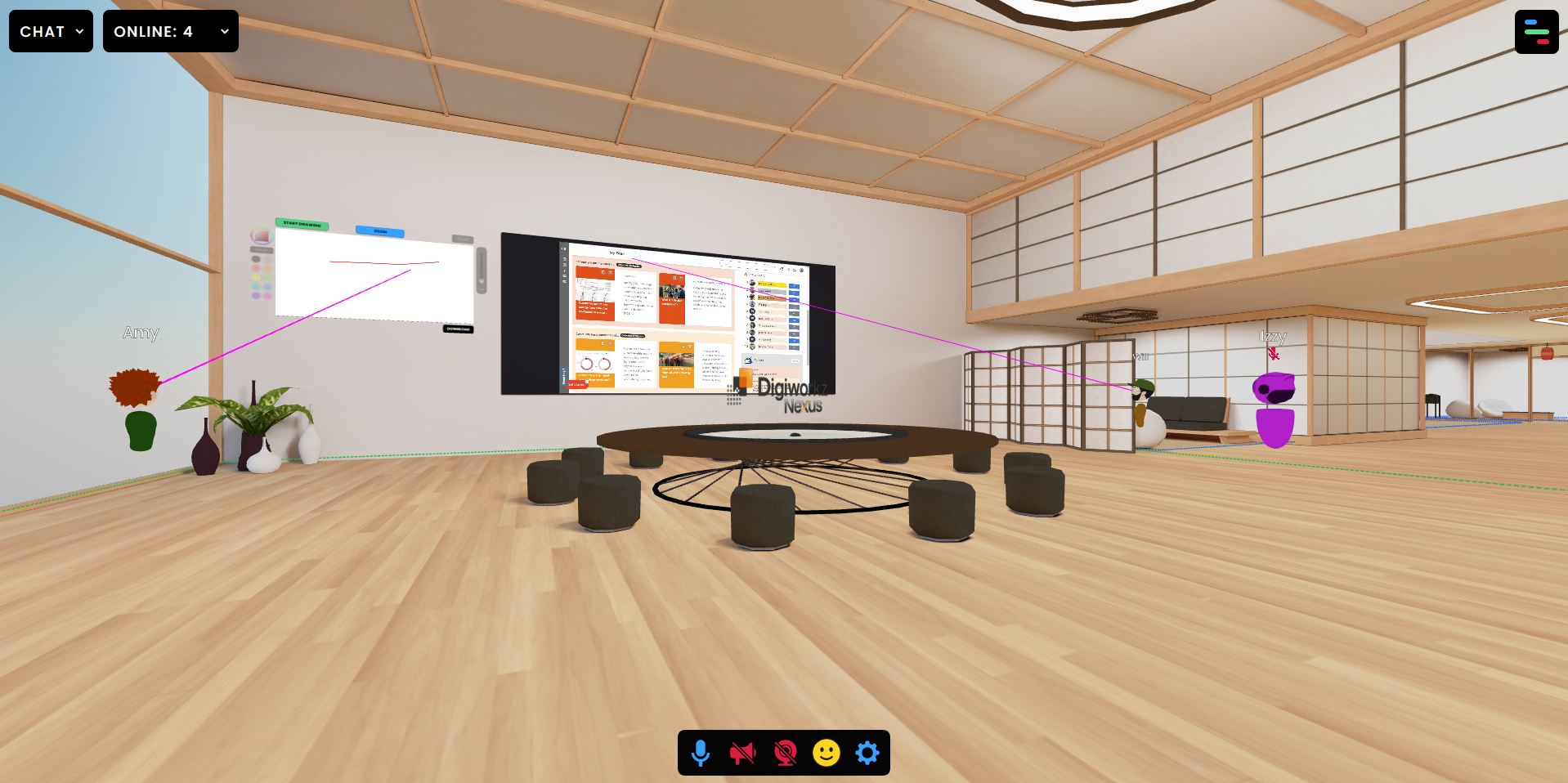 Exploring transformative new working environments is now high up on the C-Suite agenda.
As teams shift from virtual collaboration to hybrid collaboration
–
we are now offering the chance for teams to enter a new, exciting metaverse space.
At Digiworkz, we have found that there is a huge enthusiasm from our clients to explore ways to enter the metaverse. Specifically, we have found that on large transformation programs, where problem-solving and solutioning are of critical importance, but globally distributed virtual teams are not always enabled to deliver their best work, there is a space for a virtual environment geared around collective problem-solving and solutioning. Enter the Transformaverse. We are now working with clients to build their own virtual program environments, using the metaverse from 'Frame', to build collaboration and solutioning environments for global program teams. This Transformaverse is an extension of our Nexus product, which is already being used by FTSE 100 companies to build collective intelligence and enable problem-solving through virtual collaboration and AI-powered solutioning.
Download our guide to managing digital transformations within the metaverse

In a world where organisations are tasked with digital transformation, adopting new technologies and ways of working – the advent of the Metaverse is starting to capture the imagination of senior leaders who are looking for new ways to innovate, and who realise that we may be on the cusp of a major societal change.

Working within a Metaverse environment where teams can roam around an interactive virtual space has key benefits for transformation programs:

• Increased human connection
• Co-creation of an innovation environment
• Human-centric design to increase engagement
• Digital twin capability for scenario development.

This is why we designed the Transformaverse.

Download our guide to find out more about how Digiworkz can help you take your transformation program to the next level.