Digitalisation of HR and Key Functions
Transforming the way that work is delivered and experienced.
Leaders are increasingly tasked with implementing new technologies, services and processes, yet often struggle to unlock the full potential of their people.
We have enabled global operations to digitally transform, adapt to new ways of working and implement new technologies successfully by focusing on the human factors that drive transformation success.
Understanding the connections and levers of the digital fabric helps you to focus your transformation effectively
Our Digital Essence Network identifies 6 core capabilities that are ever-present and integrated from an operating model perspective. When maturity in these 6 capabilities is sufficiently developed we see 4 major outcomes:
Speed to innovate

Improved digital capability

Scale of deployment

Sustainability of value creation.

Our suite of tools including surveys, assessments, dependency modellers and dynamic transformation maps help you to plot the most effective path to transformation success.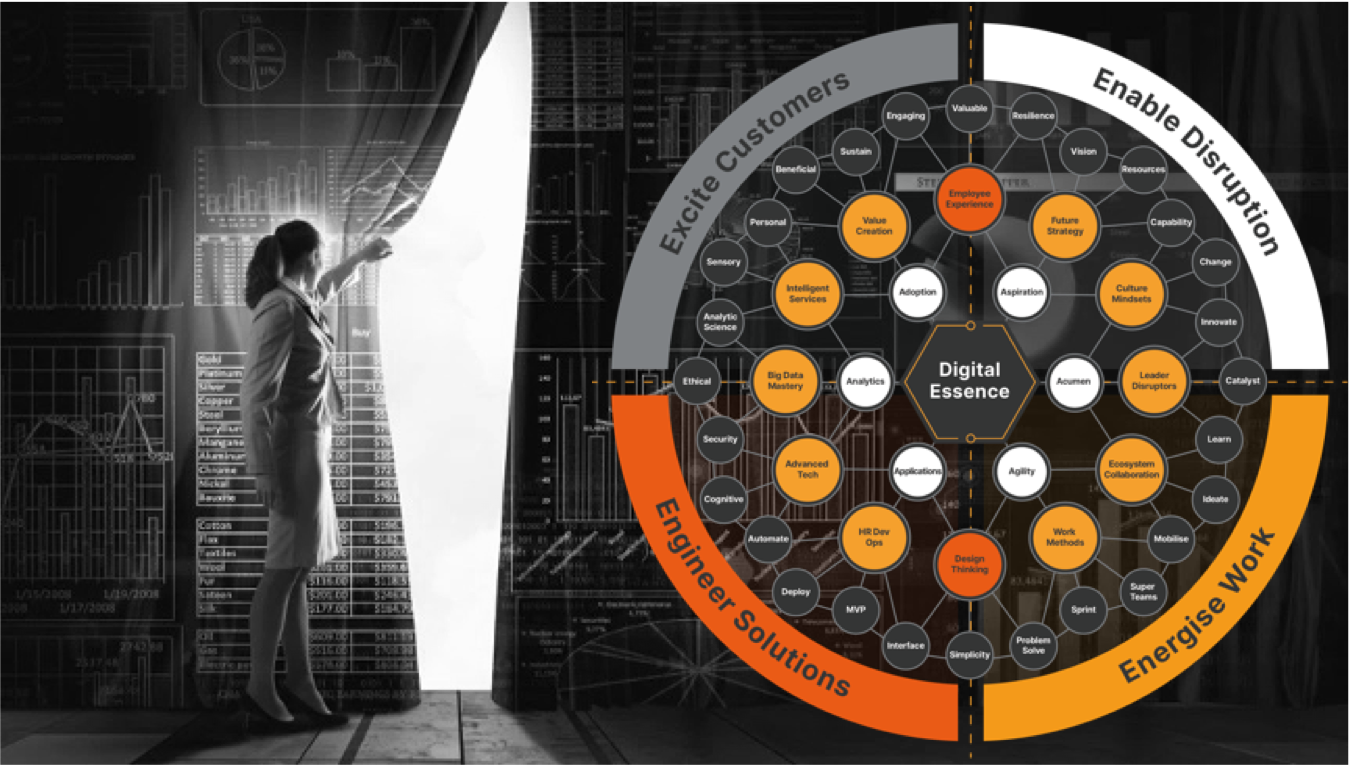 Digiworkz have supported the build of our digital lighthouse, focusing on areas such as digital leadership and our citizen developer program. Their innovative approach to digital transformation, with a major emphasis on human factors and building communities of practice, has also been invaluable for running the change streams of major programs in the region.
Plans, actions and impacts to propel workforce productivity in a more distributed workforce are more likely to succeed if they take a data intelligence approach. Digiworkz not only advocate this but have the in-depth knowledge to show you exactly how.
Global Head of People Sciences & Innovation, Barclays
Through partnership with Digiworkz we have developed an innovative new experience offering for our global clients. Digiworkz have also enabled us to accelerate our digital ambitions, transforming the way we deliver change initiatives and shape a 'great place to work' with a human-centric approach.
Experience Design and Delivery Practice Lead, Fujitsu UK